April 17th 2020 - From the Pastor
Our Ultimate Security
I have lots of Apps on my Iphone. My favourite ones are the bike riding App, Strava and the Bible App which is a totally refreshing way of maintaining daily contact with God's word. The Bible App has been downloaded on over 100 million devices worldwide, and growing fast. On average, 66 000 people are using the Bible App at any one time, making use of the amazing array of Bible study plans and many other reflective opportunities it provides. Over the past few months, since COVID-19 became a world-wide pandemic, the downloading and use of the Bible App has experienced the largest increase ever recorded since it was developed. Why is this?
In a time of anxiety, uncertainty and fear, people search for a safe haven, a place of surety. So, could this huge increase in people looking to God's Word be a strong indicator of people looking for the one true safe haven? Since we know that God is God over all things and that nothing happens without it being part of His plan, it follows that He is using a pandemic to achieve his purposes.
Throughout the scriptures, God has always called his people to return to Him, even to the extent of providing a way, through Jesus, of guaranteeing our eternal security. So, what might be the prayers of our heart at this time?
Here's a few to get you started:
 Thank Jesus for being your saviour and shepherd - providing you with your security, no matter what circumstances life throws at us.
 Pray that we can be a light. 'A scared world needs a fearless church' (A.W Tozer). Let's be a source of help and hope to those around us.
 Pray against a spirit of fear. Whilst heeding the call of those leaders who seek to support us in mitigating ways through this time, let's consider the truth of Isaiah 41:10: 'Do not be afraid-I am with you. I am your God- let nothing terrify you…'
 Pray that people might heed God's call to come to Him. The Bible App data indicates that this is happening right now.
If you would like to check out the Bible App for yourself, you can download it for free at the App store.
Peter Chislett - Former Chair of Deacons (and Di's Husband)
SHARING OUR LIFE STORIES AT KBC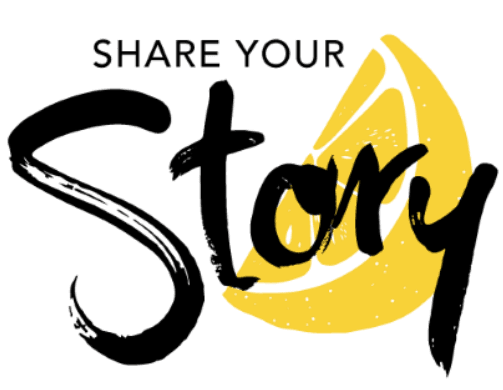 Raising our "Ebenezer" stone
A couple of weeks ago I spoke about "Ebenezer", a large stone that the prophet Samuel raised as a monument to God's help, faithfulness, mercy, and transforming power. He placed this stone at the place where Israel's spiritual restoration and subsequent victory in battle took place. Samuel was a very wise man who recognized something that's true about human nature—we're forgetful. So he raised Israel's "Ebenezer" so people of Israel could stand next to the stone which marked that victory, and remind themselves, "Yes, we DO serve a very real, living, powerful and faithful God, whose mercies are everlasting."
Read about it in 1 Samuel 7.
Today, we need to remind ourselves and each other of the same. We serve a God who loves us, who sacrificed himself for us, who rescued us from sin and death, who heals us! We all need our "Ebenezer stones" that remind us of God's love and transforming power. In the Bible, the followers of Jesus are called "Living stones", who declare the praises of Him who called us out of the darkness of sin into the light of live and glory (1 Peter 2:9). We are living "Ebenezers" declaring God's glory, power and truth through the witness of our lives.
It is important to share our life stories with one another, and with those who don't know Christ. I believe that everyone who is a follower of Jesus has something important to say that will encourage someone, somewhere, in their own journey.
Please consider sharing your story during one of our on-line services this season, or you might like to publish something in our bulletin. I would be delighted help facilitate this so feel free to get in touch to discuss further.
Michelle Sanders - Elder
Wise Words In Chalk

Spoil Mum on Mothers Day
(or anyone else that you love)
Being in 'isolation' has given me a chance to further indulge my passion of cake making and decoration.
With Mother's Day coming up I am making small, rich, decadent, dark chocolate mud cakes – covered in ganache chocolate shards and decorated with roses and presented in cellophane.
If you would like to place an order each cake is $18. Cakes will be ready on Friday 8th and Saturday 9th May for Mother's Day on Sunday 10th May.
Please email your order to Sandra Findlay at [email protected] (As Maranatha Health is another passion of mine the net proceeds from sales will go towards their work.)
Heather Hale
Bush Fire Relief Update - Propagating Winter Veggies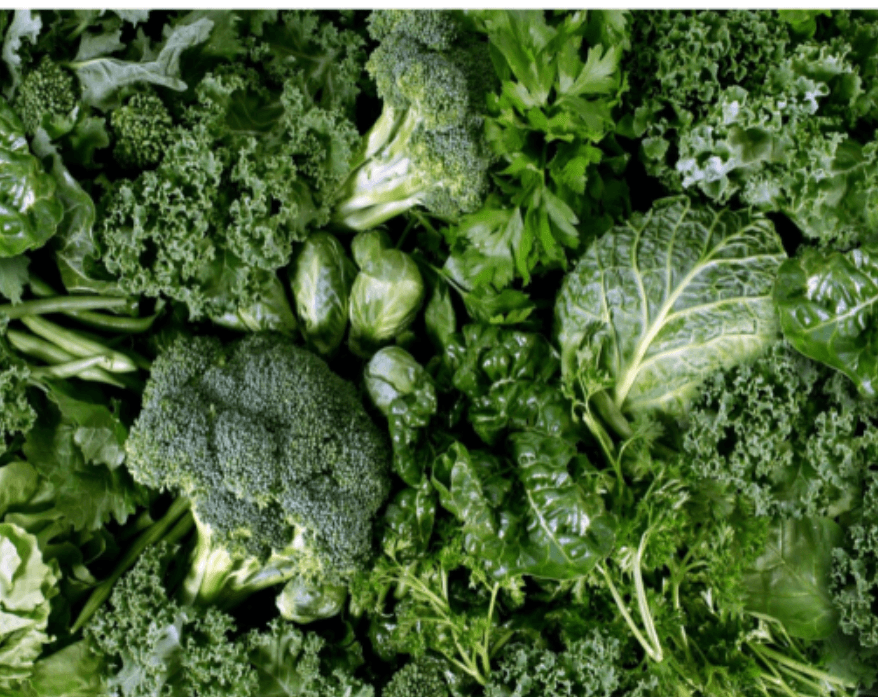 Join with us to propagate some winter vegetables for the Cudlee Creek families (and surrounding areas) to plant in their veggie patches.
If you would like some seeds, seed trays, and soil delivered to your front door to grow, please contact Sue Dansie
The type of seeds will depend on availability.
Love In A Cup - Jam In A Jar - Fundraising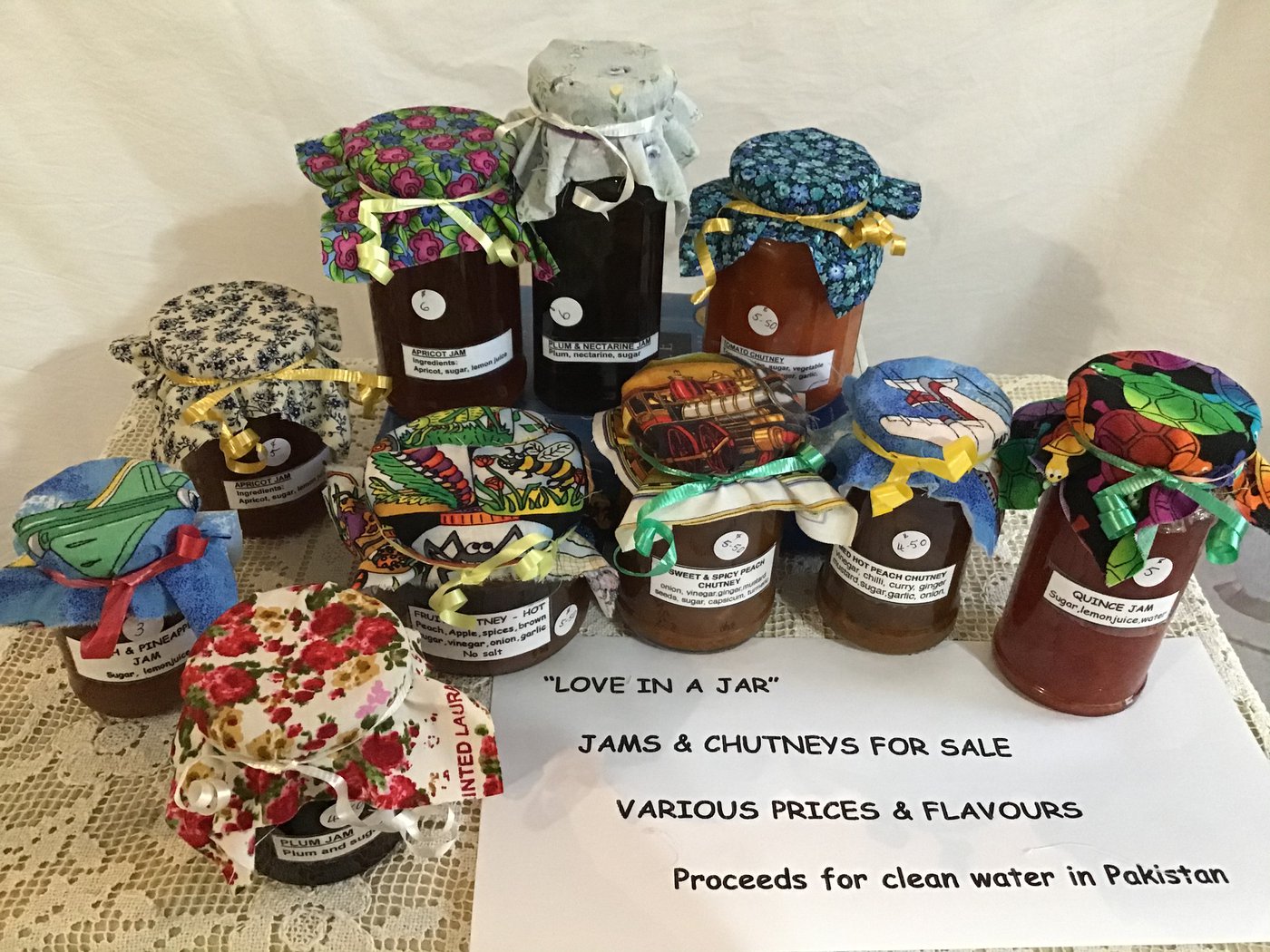 As is well known, the Love in a Cup fundraising cafe is unable to be serving coffees on Sundays until we are all free of current restrictions. That ministry will be back immediately the situation changes, hopefully with our new coffee machine in place.
Associated with "Love in a Cup" is the sale of our jams and preserves through 4 different community outlets including some medical ones but these have now temporarily ceased.
Ann and Lee had made a large stock while fruit was plentiful during summer so your support would be greatly appreciated in reducing the amount of stock held. Would you like to stock up for those winter crumpets with jam, scones with jam and cream YUM or chutney with your curries and sandwiches.! ?
Jam Varieties available are Apricot, Plum, Quince, Plum/Nectarine, Peach/Pineapple. Chutney Varieties - Tomato, Sweet/Spicy Peach, Med Hot Spicy Peach, Hot Spicy Peach SPECIAL OFFER - buy 3 JARS 10% Discount INCLUDING DELIVERY Prices vary according to size of jars - mainly $5 - $7
Contact the church to get your hands on some today!